For the past 38 years, the Frenchway Travel has been the Best Business Travel Agency in New York and Paris. We deliver world-class creative and strategic solutions for travel management across all platforms. We specialize in providing the highest level of personalized service on short notice. Our philosophy is a client-first approach. And, thanks to an extensive global network, we negotiate the best rates for you. Here are a few of our airlines partners. Don't hesitate to contact us for more information.


For the past 38 years, Frenchway travel has been the best corporate travel agency in Paris and New York. We provide customers the best corporate travel experience. We work with our exclusive partners, like the airlines from the SkyTeam to provide customers with the best rates and benefits. SkyTeam is the alliance dedicated to providing passengers with a more seamless travel experience at every step of their journey. 19 member airlines, among which AirFrance or Delta Airlines, working together across an extensive global network to welcome 676 million customers each year on approximately 16,000 daily flights to 1,036 destinations in 170 countries.
SkyPriority is your red carpet through the airport: the signs guide you from the door to your exclusive check-in area. With SkyPriority, you have priority access at the airport, every step of the way, from check-in, baggage drop-off and delivery, to security and boarding.
SkyPriority is offered to SkyTeam Elite Plus members and customers with First and Business Class tickets. If you are eligible for SkyPriority, the logo will appear on your boarding pass.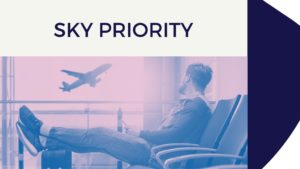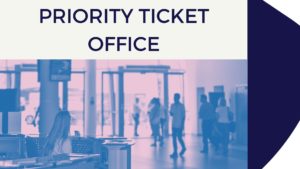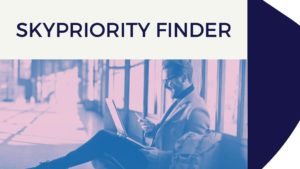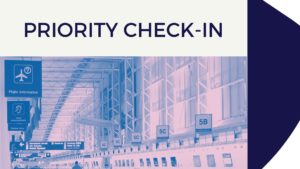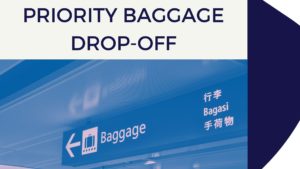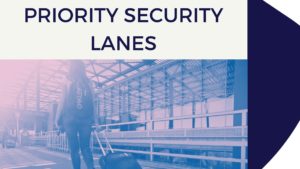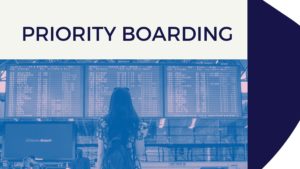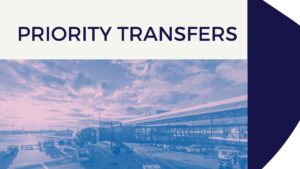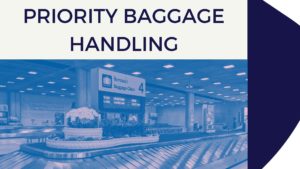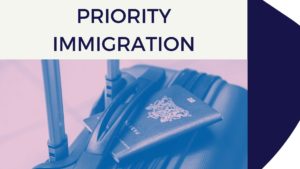 What are the SkyPriority Services?
Priority check-in areas –

Skip the queues right from the start with the dedicated SkyPriority check-in counters.

Priority baggage drop-off –

Check your bags in no time at the special SkyPriority baggage drop-off locations.

Priority lines at security, where available –

Clear immigration and security faster with our exclusive SkyPriority lanes (Available at selected airports).

Priority boarding –

Board first or whenever you prefer without queuing via the SkyPriority lane.

Priority service at transfer desks –

Avoid losing precious transfer time with SkyPriority lanes at our ticket offices and transfer desks.

Priority baggage handling –

Grab your bag off the carousel first with priority baggage delivery to the bag belt.

Priority service at airport ticket offices –

Access priority lanes at the ticket office.

Priority lines at immigration, where available –

Go through immigration faster using priority lanes.

SkyPriority Finder –

Travel is smooth and easy with SkyPriority services. Discover which services are available for your trip using the SkyPriority Finder.
SkyPriority is available at most airports within the SkyTeam global network. However, not all benefits may be available at every location (e.g. SkyPriority security/immigration).
SkyPriority signs are displayed throughout the airports to guide you every step of your way. You can also share your experience with the SkyPriority Panel, through comments, pictures and micro-surveys to help make SkyPriority better for everyone.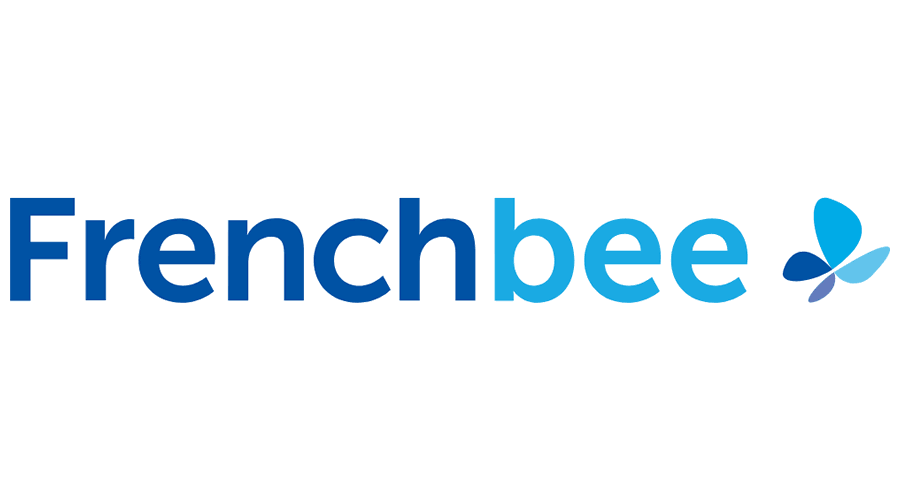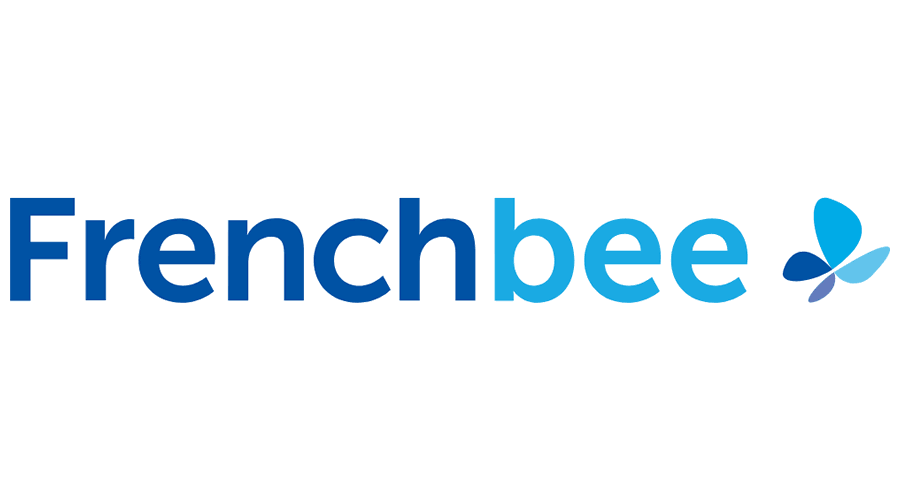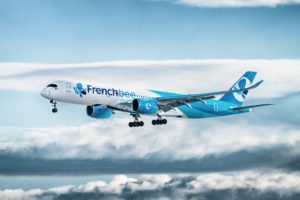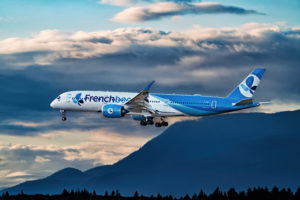 French bee is the first French long haul low-cost airline. The world's first airline to offer a North American route from San Francisco International Airport (SFO) to Fa'a'ā International Airport (PPT) in Papeete on the island of Tahiti in French Polynesia, and from SFO to Paris-Orly (ORY) in France. French bee features an a la carte flight experience, providing travelers the option to tailor their trip by adding services based on their needs, and choosing from Basic+, Smart and Premium fares. 
With the success of the airline's first North American routes from SFO, French bee announced its second U.S. destination offering daily flights from New York (Newark) to Paris-Orly. A launch date for this route will be announced shortly. French bee is always looking at new opportunities and hopes to grow its route network in the future. 
Fleet
French bee operates state of the art Airbus A350-900's. Since June 2019, French bee is the first airline in the world solely operating A350 aircrafts. Designed specifically for long-haul flights, French bee's A350 XWB (extra wide body) planes are full of new technologies that are designed to ensure passenger comfort.  
These ultramodern aircraft feature state-of-the-art Wi-Fi, mood lighting that mimics sunrise and sunset, and cabin pressurization and temperature control for reduced jetlag.  The A350-900 also includes more increased air exchange (every 3 minutes) as well as unparalleled sound insulation (4 times less noise than the Boeing 787 model). The aircraft comprises a spacious cabin with particularly high ceilings in addition, the cabin also provides passengers with larger and deeper luggage racks.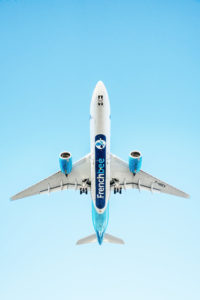 Inflight Experience
French bee offers travelers two classes of service: Economy and Premium Economy. In Economy passengers can keep total control of their budget without compromising on comfort. In Premium Economy passengers can indulge and travel in absolute comfort. High Quality Zimmerman leather seats with adjustable headrest and lumbar/knee support are used throughout the aircraft.
In flight amenities include individual HD touchscreen seat back entertainment and USB charging ports at each seat. The Blue Café offers a full range of a la carte snack and beverage options and the Bluetique offers unique duty-free articles that are globally sourced.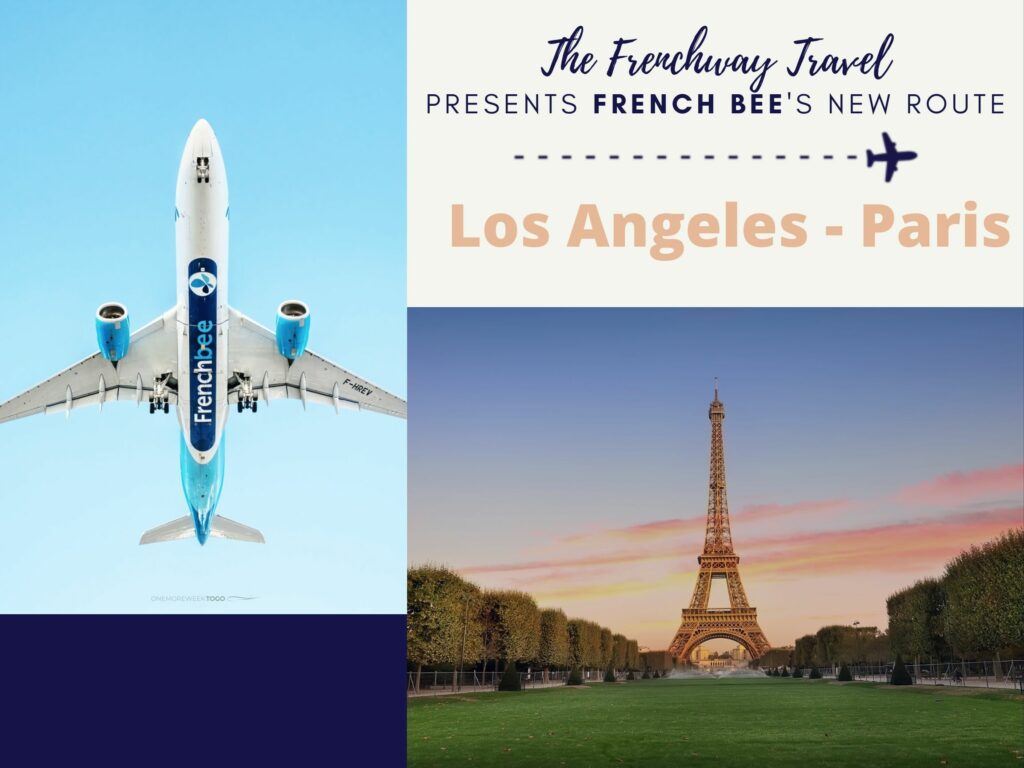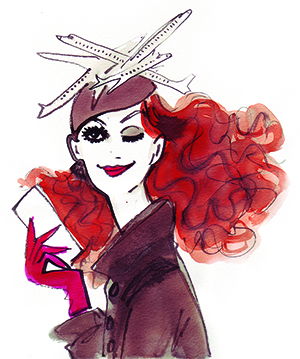 Contact us to find out how we can optimise your company's travel spending or simply plan your next trip.