Taking Advantage of Air France Points Policies: How Frenchway Travel Helps Corporate Clients and Business Travelers Maximize Their Benefits
Air France offers a variety of benefits to its frequent flyers through its loyalty programs like Flying Blue. Nevertheless, understanding and navigating the points policies of Air France can be challenging, especially for corporate and business clients who need to manage large volumes of points. This is where Frenchway Travel comes in, providing expert guidance and assistance to help these clients maximize their benefits. This article will explore how Frenchway Travel helps production companies, corporate institutions, and business clients manage their points when flying Air France.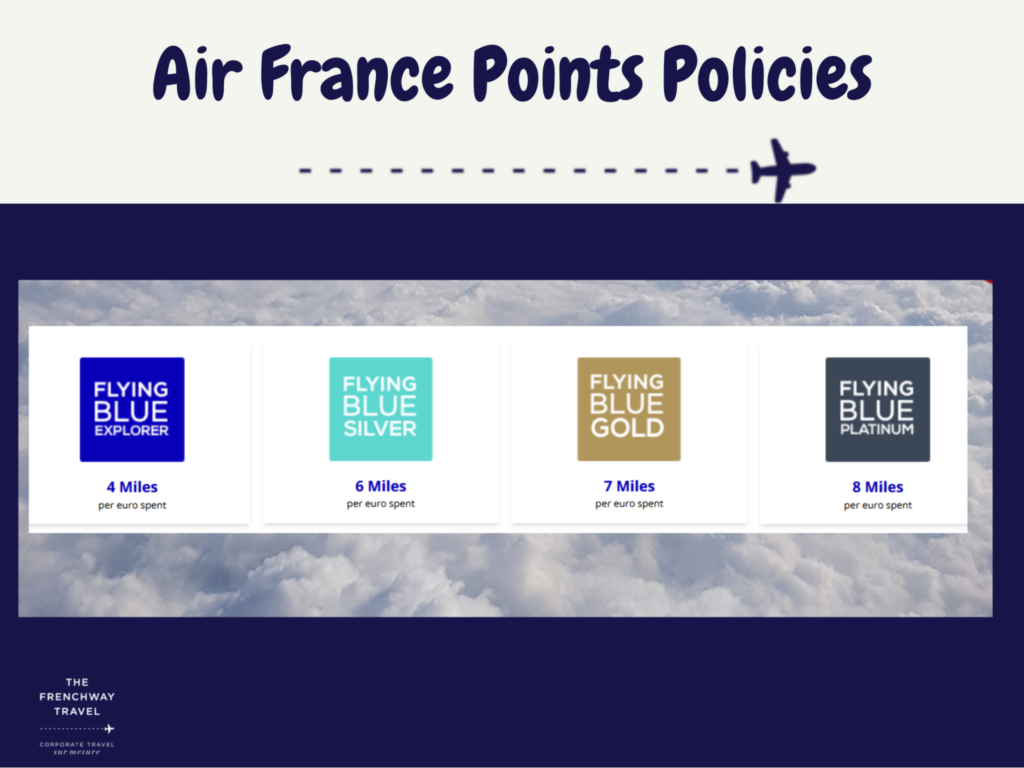 Air France Points Policies
Air France offers a variety of ways for customers to earn Flying Blue points. These include:
Flying on Air France and partner airlines (point value depends on

the distance traveled, the ticket class, and other factors)

Staying in partner hotels

Renting cars from partner companies

Credit card spending & shopping with partner merchants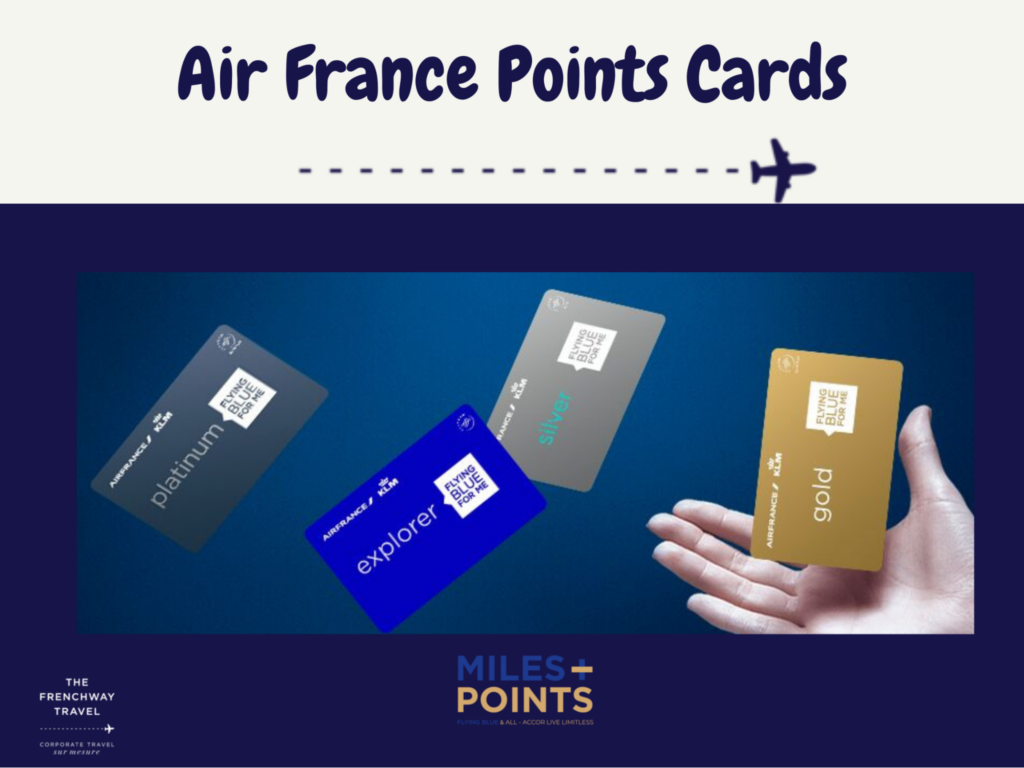 Once accumulated, points can be redeemed for various benefits like flights, upgrades, lounge access, and more. These benefits range depending on the status of your account. 
Flying Blue has four elite status tiers – Silver, Gold, Platinum, and Platinum for life – which offer additional benefits such as lounge access, priority boarding, and bonus points. Members can achieve elite status by earning a certain number of points or by taking a certain number of flights within a calendar year.
Flying Blue points come with perks and limitations. However, they offer occasional promotions and special offers to their members, such as bonus points for booking a particular type of ticket or for flying to a specific destination. Flying Blue points expire after two years if there is no activity on the account. However, if you fly with Air France or one of its partner airlines or use your Flying Blue credit card, your points will remain valid for another two years.
The points policies for Air France can be complex when managing group travel. A lack of proper planning may lead to the loss of points as they may expire after a certain period, and different types of points may have other policies. Some benefits may only be available on specific flights or with certain fare classes. Furthermore, the number of points needed to redeem for specific benefits may vary depending on the time of year or demand.
Managing these policies can be overwhelming, especially when tracking and managing large volumes of points. This is where Frenchway Travel is invaluable. With decades of experience and a long-time relationship with Air France, Frenchway Travel supports your team in maximizing the Air France Points Policy program to save your company a vast amount of time, resources, and money.
How Frenchway Travel Can Help

At Frenchway Travel, we ensure that your Air France Business Class experience is the gift that keeps giving. We help our corporate and business clients navigate the points policies of Air France in several ways:
Points Management: Frenchway Travel can help clients manage their points by tracking their balances and expiration dates and advising them on the best ways to use their points to boost their benefits. This can include recommending specific flights or fare classes that offer the best value for their points and suggesting alternative ways to redeem points, such as hotel stays or car rentals.
Program Guidance: provide guidance on the Flying Blue program as a whole, including the different levels of membership and the benefits associated with each level. This can help clients understand how to achieve a higher membership level and access additional benefits, such as priority check-in, boarding, and baggage handling.
Travel Planning: Frenchway Travel can help clients plan to ensure they earn the maximum number of points possible. This can include selecting the most appropriate flights and fare classes and identifying partner hotels and car rental companies that offer bonus points. This means your travel plans will not only be scheduled to your variety of needs and that of your team, but they will earn you points or be booked by redeeming those from previous travels.
Reporting: providing clients with regular reports on their points balances, activity, and redemption history. This can help clients track their progress toward their goals and identify areas where they may improve their points-earning and redemption strategies.
Customer Service: providing clients valuable customer service like an assigned experienced and professional agent makes managing their Air France points a personalized experience. This can include answering questions, resolving issues, and advocating on behalf of the client when necessary to ensure that they are receiving the benefits to which they are entitled.
Air France's Flying Blue program is meant to benefit frequent flyers. However, navigating the points policies can be time-consuming, especially for corporate and business clients who need to manage large volumes of points with different policies. Frenchway Travel will provide expert guidance and assistance to help your business make the most of its points and cost-effectively redeem them. From points management and program guidance to travel planning, reporting, and customer service, Frenchway is here for you.