Serving up the hottest new trends in swimwear fashion, the most-awaited summer fashion event, Miami Swim Week, is back! This year, the iconic event will be hosted from the 14th to the 21st of July 2022. The event will witness top innovators and designers in the swimwear, resort wear, and beauty and summer lifestyle. Industry returning to Miami with a big splash along with 100s of new designers from all over the world. The latest in swim and resort wear, showcasing the summer 2023 collection, will be spotlighted at the SLS South Beach Hotel. And with Moh Ducis, the CEO and founder of Miami Swim Week, announcing this year's Miami Swim Week™ The Shows as unlike anything the fashion industry has ever witnessed, the hype is very much real!
The Lineup of Exciting Events at Miami Swim Week 2022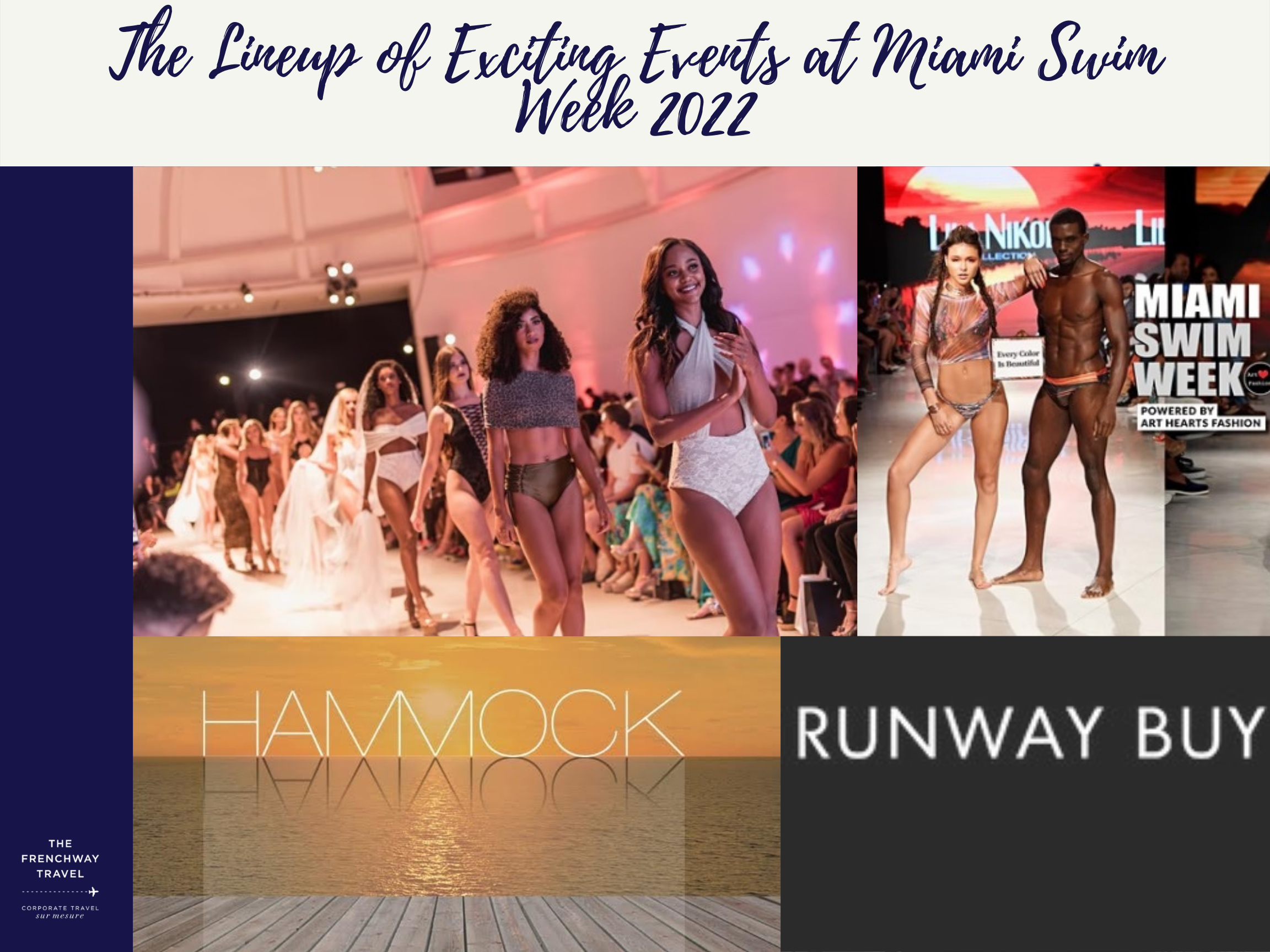 Miami Swim week is partnering with Runway Buy, JOOR.com, Fashion Innovation NYC, Hammock Shows, and the City of Miami Beach to feature remarkable and unique shows. The Miami Swim Week™ The Shows are open only to the press, industry insiders, and buyers, although the public is also welcome to attend certain events hosted at the South Beach. The week will witness many electrifying events featuring curations by the industry's topmost designers. Here's a quick peek at what you can expect:
SWIMMIAMI, Swim Fashion Week/PARAISO
PARAISO is synonymous with Miami Swim Week. This luxurious multi-day event is the most significant marketing event in the world and showcases creations by top designers and headlining talent. Taking place in Miami's One Hotel and W South Beach Hotel, SWIMMIAMI offers a massive platform for various runway shows.
SwimShow: SwimShow, the biggest and the longest-running swimwear trade show, has been running for 40 years! That alone can make the swim week a raging success. Dating back to 1982, the show has continued to evolve and impress every year, giving around 2500 brands an excellent platform to exhibit their creations. It will be hosted at the Miami Beach Convention Center and one of the most spectacular experiences for presenters and spectators alike.
Hammock: Formerly known as Salon Allure, Hammock has been a part of Miami Swim Week since 2010. The show takes place at W South Beach Hotel and presents a wide range of beauty brands, swimwear, and accessories highlighting the hottest emerging trends. The exhibitions will be hosted in the hotel's luxurious, private suite rooms and massive halls, allowing you to admire the displays in luxury and style.
Cabana: Cabana has been a part of Miami Swim Week since 2013 and has been making waves ever since. The show presents a versatile and casual platform aimed to ensure the comfort of even the most anxious shoppers.
What's New at Miami Swim Week 2022?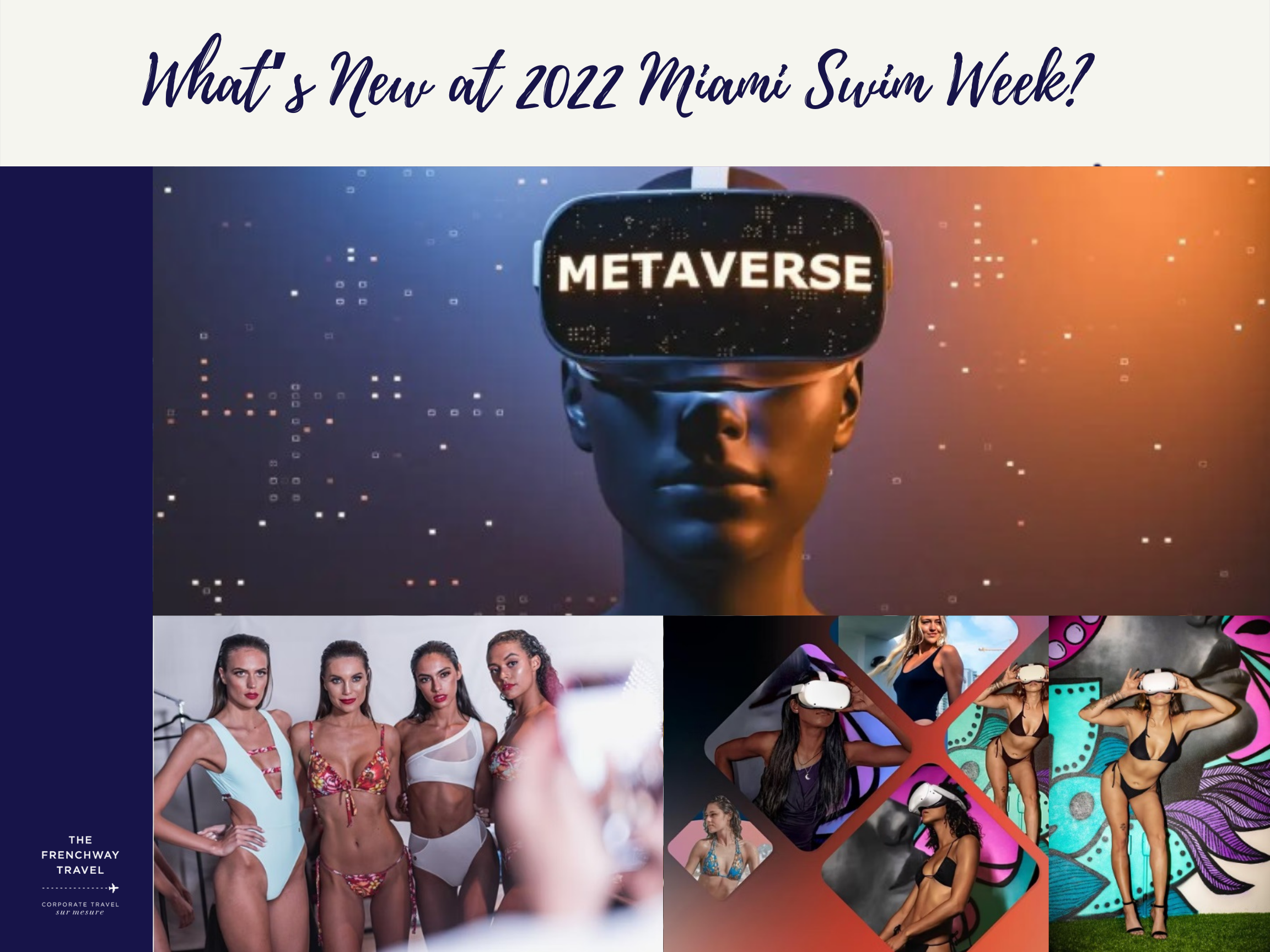 Miami Swim Week™ The Shows will launch Metaverse—ZED this year. This virtual Metaverse project will present a sprawling web of 3D worlds combined with simulations. That will offer real-time renderings to encourage participation. ZED will also provide opportunities to explore NFTs and Metaverse education and promote participation in AR/VR fashion campaigns. Check out the official Miami Swim Week schedule for a detailed list of all the events.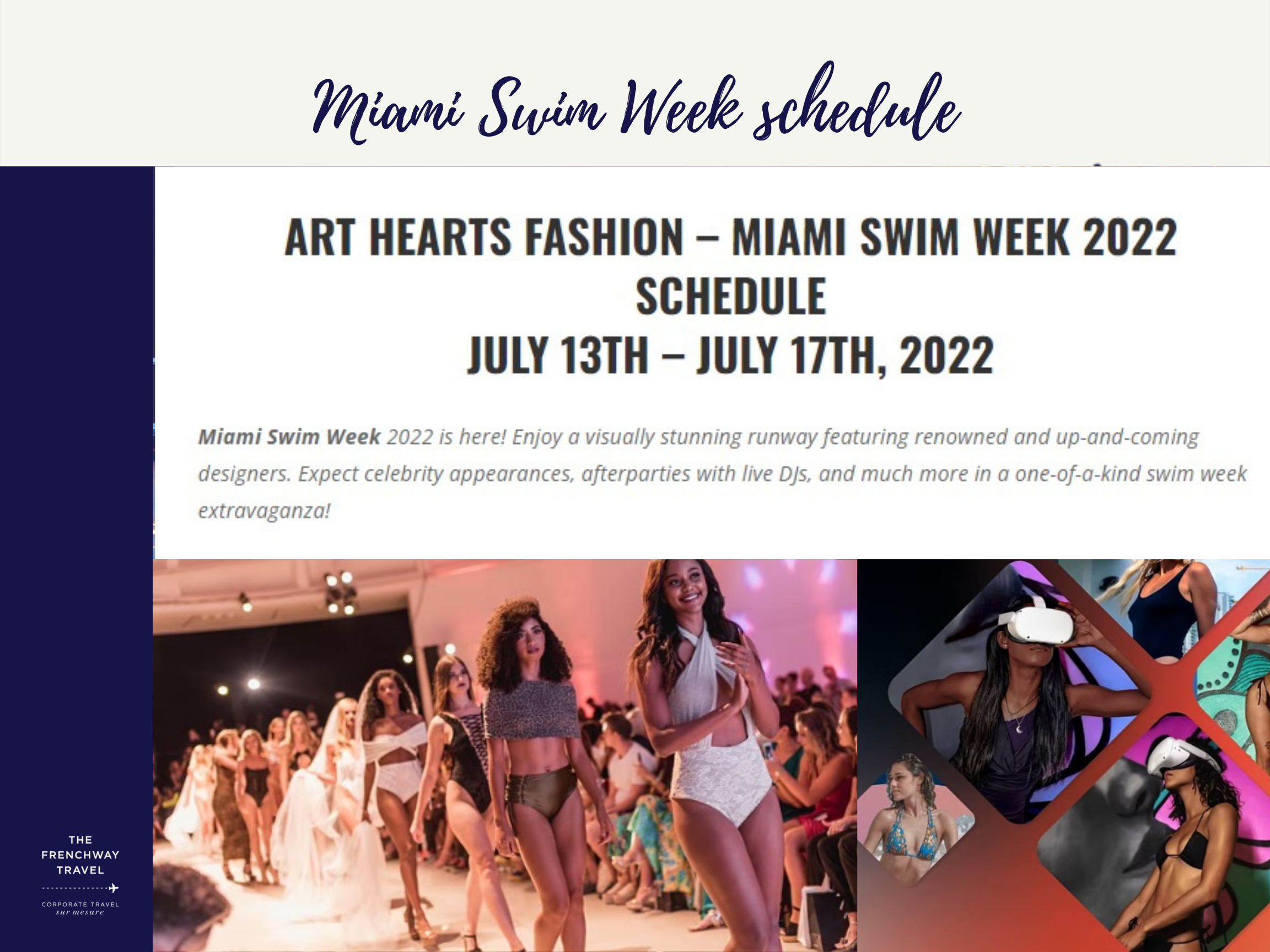 Given the variety of fun and spectacular shows on display this year, this is not an event you'd want to miss!
Traveling To Miami Swim Week 2022 On Business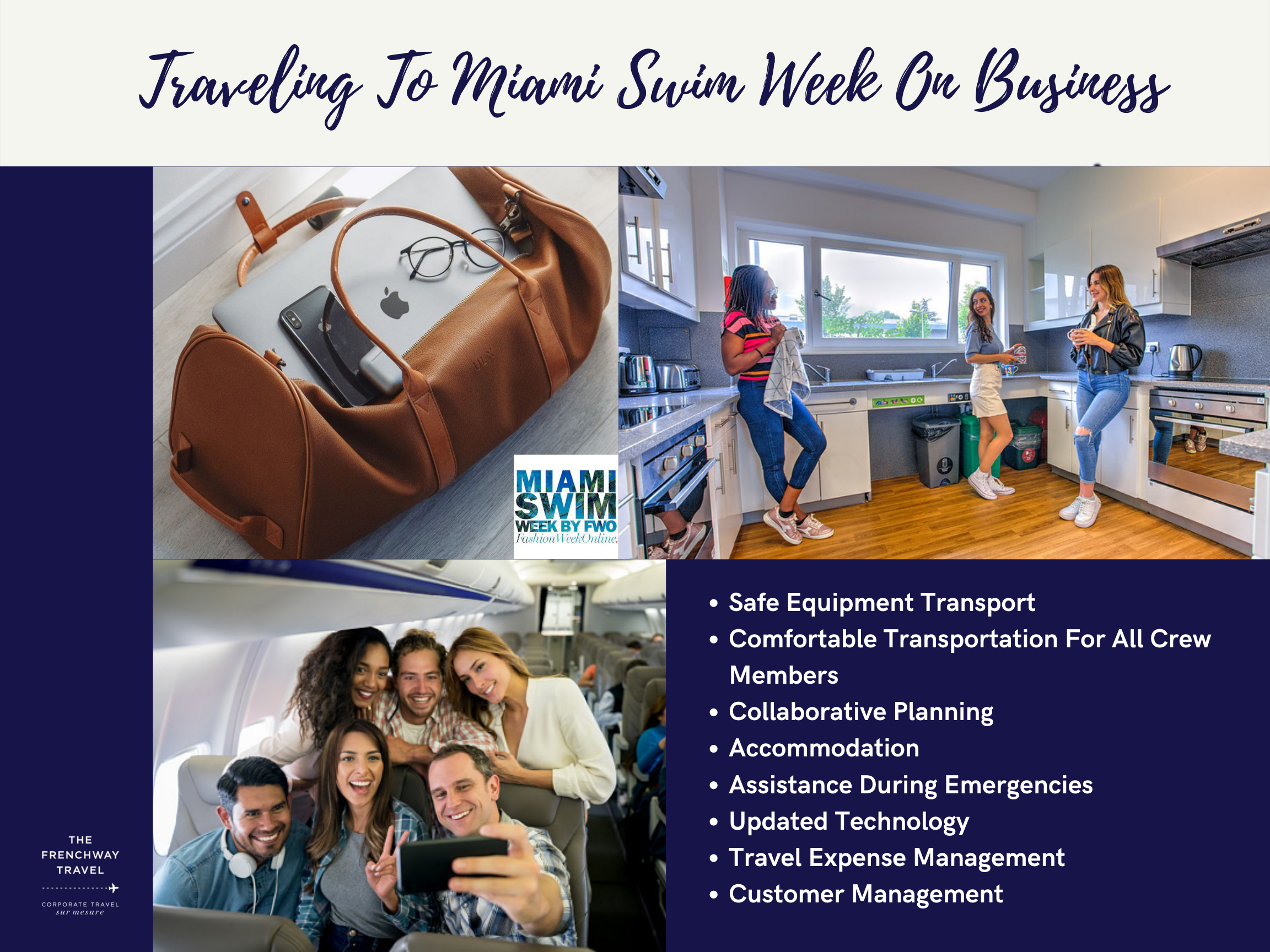 Traveling to the fashion week with a crew involves more than just booking flights and hotels. You want to ensure a hassle-free trip and reach your destination with relative ease and comfort. Here are all the essential aspects you should consider for your crew to travel:
Safe Equipment Transport: Safe transportation of your luggage with the runway swimwear and other supplies, along with expensive equipment like cameras and stands is critical. Any damage or loss can create unnecessary trouble. Ensure the management company has a good track record of safely transporting sensitive baggage and gear to the location.
Comfortable Transportation For All Crew Members: Be it photographers, models, or designers; you want to ensure the entire crew has a smooth and hassle-free journey during their air travel and ground transport. Consider having a meet and greet service at both the departing and arriving airports. The services must also include clearance through security and customs, luggage, escorting to ground transfer, and check-ins to avoid delays. Ground-transport services must include scheduled pick-ups in the vehicle of choice, ensuring professional and satisfactory transportation.
Collaborative Planning Communication and collaboration will help you get to know who you are working with, how they work, and what facilities they can offer. If you want a customized trip, knowing the management will help. You will be asked to approve a proposal detailing the journey, and you can request changes that are not to your liking.
Accommodation The management must be able to secure comfortable, safe, and convenient accommodations at a reasonable price (unless you want to splurge). From hotels to rentals, the crew must provide all helpful amenities, concierge assistance, upgrades, and more.
Assistance During Emergencies There must be alternatives available in emergencies, cancellations, and delays. It would be best if you had a clear contingency management plan. In case of any unforeseen circumstances to avoid further risks.
Updated Technology There must be online booking tools, mobile apps, reservation notifications, quality control, SMS/email alerts, and other available technology. To help you track all the necessary trip details. Bookings must also be available 24/7 to avoid problems from different time zones.
Travel Expense Management Traveling for a swim week will involve several events and shows with multiple sponsors and vendors. It can make payments a hassle. Accounting record services can help you take care of all your accounting records, including inventory management and tracking, invoicing, and bank reconciliations.
Customer Management
Associating with a company that offers excellent customer management ensures that the customer has a good experience while improving the company-customer relationship. It also helps foster a connection between the two and focuses on serving the customer's needs. Whether a fashion house, production company, advertising company, photographer, model or celebrity. You can trust Frenchway travel to plan a smooth and luxurious trip for you and your crew.
Conclusion
The beachy and balmy Miami is on the wish list of many, and for fashion enthusiasts. The upcoming Miami Swim Week 2022 offers the best excuse to visit this vibrant city. Allow Frenchway Travel to do the heavy lifting and take the load off your shoulders by planning your exciting travel itinerary. You can focus on enjoying the hottest shows and partying till the sun comes up!