For the past 38 years, the Frenchway Travel has been the Best Business Travel Agency in New York and Paris. We deliver world-class creative and strategic solutions for travel management across all platforms. Frenchway Travel built an extensive network and we're proud to be an active part of the French community, women-owned business community and the travel industry community. In this page, we present to you our different affiliations. Our clients work in
fashion, sports, media, music, event travel, movie & TV production, advertising and the corporate world.
We understand our clients' constant balancing act between budget and deadlines.
French American Chamber of Commerce-NY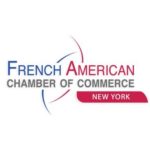 The FACC-NY is the only bi-national organization of its kind. Thanks to the FACC, we can develop business relationships between France and the United States and their respective business communities. FACC members are diverse —from manufacturing to legal, accounting, startups, food & beverage, tech, HR, luxury fashion & beauty, and beyond. The FACC-NY counts over 1000 members.
Frenchway Travel joined the FACC-NY 2 years ago and develop relation with entreprises who share bi-cultural values. Within this community, Frenchway Travel can cultivate its cross-cultural identity. Thanks to our offices in Paris and New-York, we completely understand the travel needs of corporations with several offices in USA and Europe. With globalization, model agencies, production companies and luxe industries have offices in Paris, London, Milan, Rome, Madrid, New York, Los Angeles… The pandemic paused the need of traveling and developed virtual meeting, conferences and shows. Nevertheless, now that the borders start to re-open and the travel being safe again, we realize that people thrive when together and a virtual fashion week cannot be compared to the in-person event! Frenchway Travel will handle thoroughly the business travel need of your employee or VIP travelers. Each one of our travel advisor had developed an in-depth expertise and will advise you perfectly.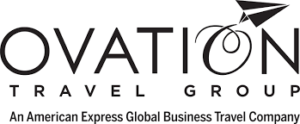 Ovation Travel Group, an American Express Global Business Travel Company, provides business travel services, bespoke luxury travel experiences and meeting and special events planning for over 700 professional organizations and over 300,000 travelers.
Frenchway Travel joined The Ovation Travel Group in 2000 and the over 700 experienced travel professionals throughout the United States and United Kingdom, and operating in nearly 140 countries globally, Ovation's mission is to provide outstanding service, significant cost savings and comprehensive, convenient travel solutions. For over 35 years, Ovation has provided seamless, cost-effective travel solutions to individual travelers and professional organizations in such industries as finance, law, technology, biotech, media, entertainment, consulting and other professional services firms. Thanks to this network, Frenchway can handle perfectly your travel need.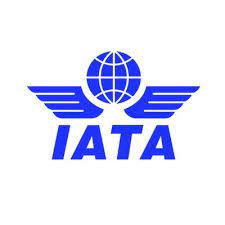 The International Air Transport Association (IATA) is the trade association for the world's airlines, representing some 290 airlines or 82% of total air traffic. They support many areas of aviation activity and help formulate industry policy on critical aviation issues. Its mission is to represent, lead and serve the airline industry.  Frenchway Travel, under the Ovation Travel Group, has an IATA accreditation. 
Add Your Heading Text Here
Add Your Heading Text Here
"
La haute couture du voyage
"
- Diane Von Furstenberg, Designer
"The french mission impossible

"
- David Bonnouvrier, DNA Models
Add Your Heading Text Here
"When I am going on a trip, I only speak to two people; my wife and Frenchway"

- Julian Schnabel, artist & filmmaker